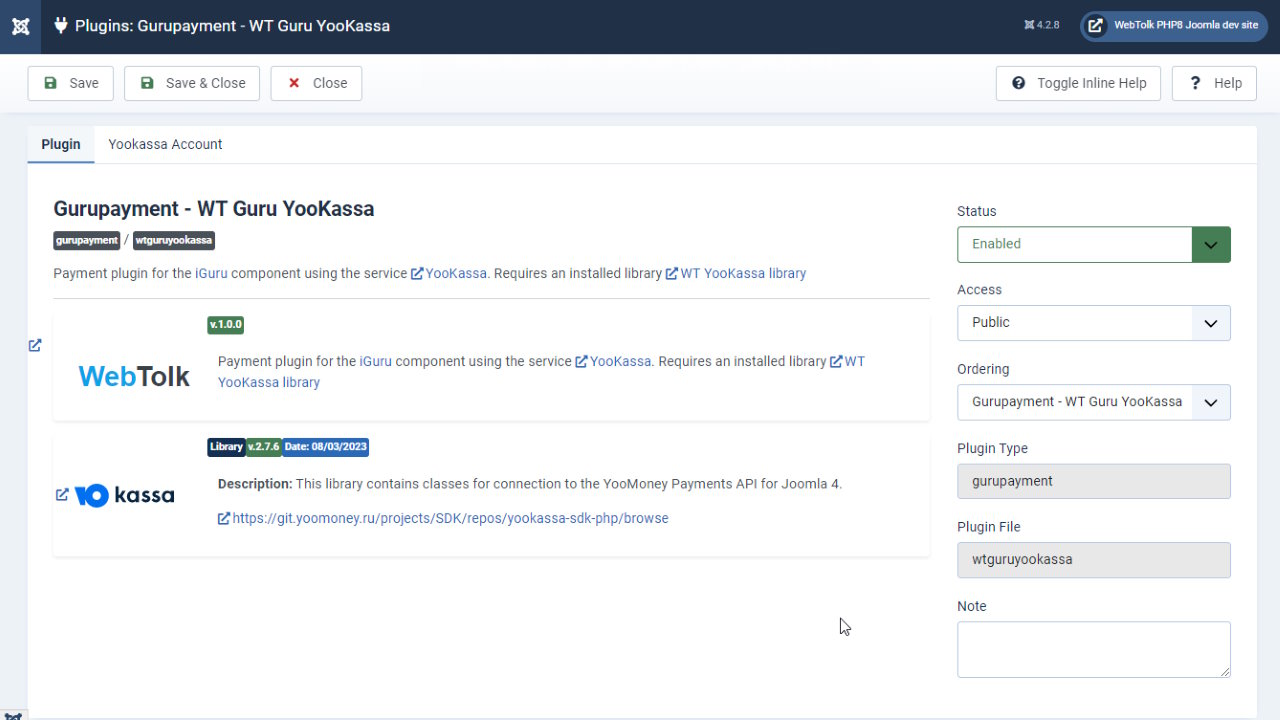 ---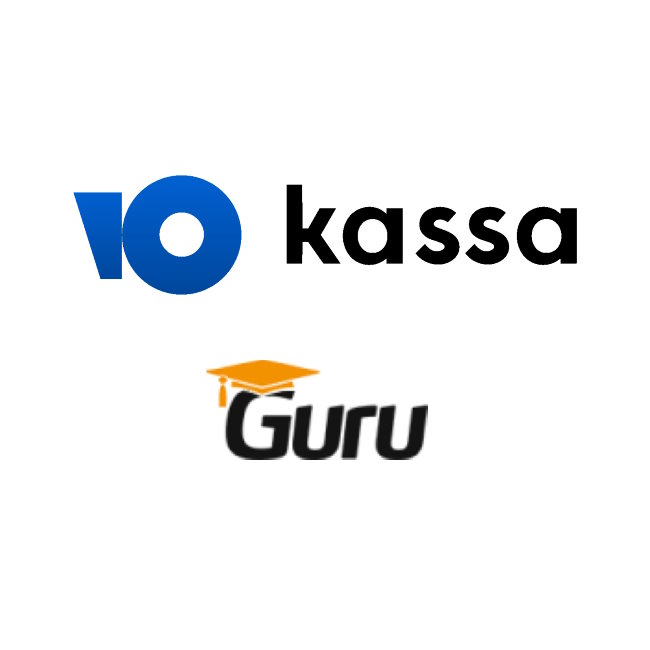 WT Guru YooKassa payment plugin
A payment plugin for the Guru component that allows you to accept payments using the YooKassa service. Requires the WT YooKassa library installed.
Description
Guru - Joomla component for selling access to video courses. Various payment acceptance options are implemented using additional plugins.
The YooKassa service allows you to accept payments for legal entities, sole proprietors and the self-employed. After signing the contract, you will have access to a personal account where you can get the data necessary for plug-in settings and payment acceptance.
Plugin Settings
Shop ID

The unique identifier of your store in the Yukassa service.

The secret key

Can be obtained in your personal account in the section "Integration" - "API keys"

Store currency

The currency in which transactions are made in your store and the Yukassa service

Name

Name of the payment method in the cart of the Guru component.

The URL for notifications

Must be specified in your YooKassa account settings to receive notifications about successful payments. Without this, all orders paid and unpaid will have the status "not completed". To receive notifications correctly, the site must work over https. To do this, go to the "Integration" - "HTTP notifications" section of your personal account.
Demo video (Russian language)
Plugin dependencies
The PHP library WT YooKassa library is required for the plugin to work. This is the official Yukassa PHP library for developers. "wrapped" in the Joomla extension.
When installing the plugin, downloading and installing the library will happen automatically. In case of problems, a message will be displayed with a suggestion to download and install this library manually.
In the settings of the Yukassa payment method plugin for Joomla, information about the installed library, its version and release date is displayed.
Joomla
Extension type:

Plugin

Folder:

Gurupayment

Joomla version:

4.0
Gallery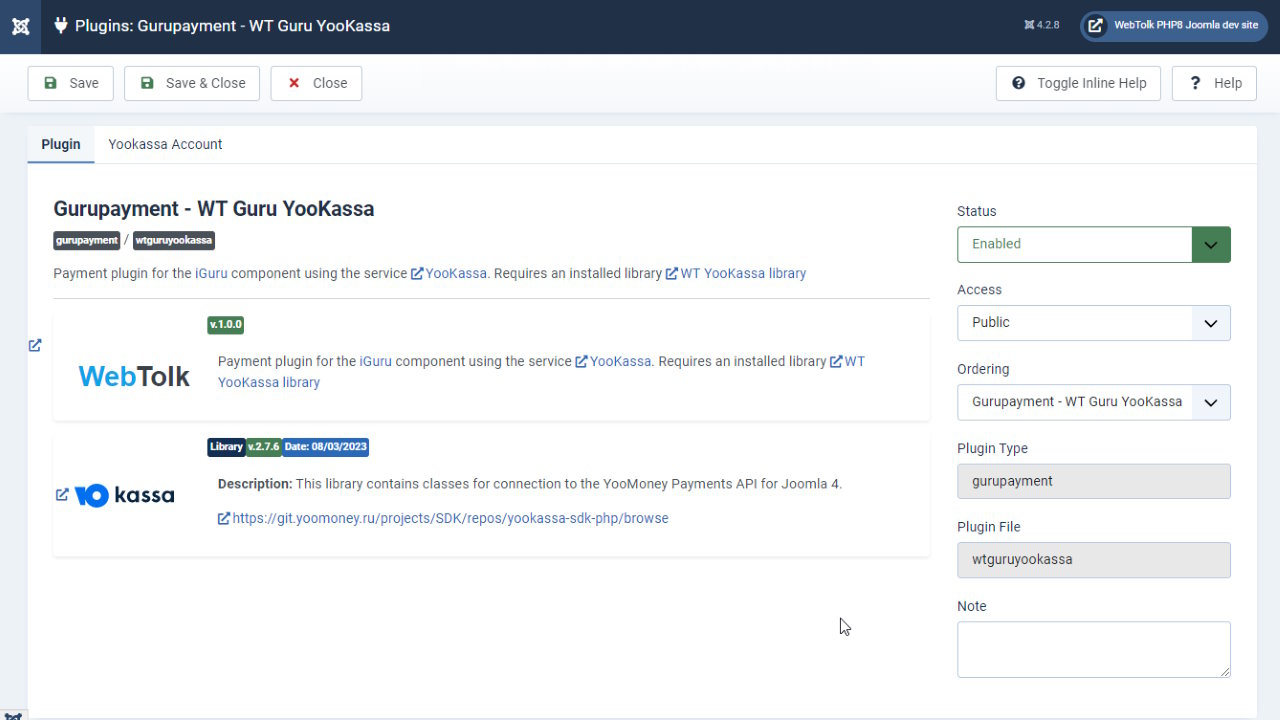 What's new
First extension version
Addition
---